Supplementary tests
Several supplementary tests can be carried out in order to fulfill standards requirements. We check equipment performance in terms of safety, resistance to harsh environments, fireproofing, etc.
Endurance without current with various operation means: rotary, toggle, motor drive, coils,
Dielectric tests:

up to 12 kV 50 Hz,
up to 5 kV 60 Hz,
up to 6 kV DC.

Impulse test 1.2 μs / 50 μs up to 20 kV,
Protection against water tests for enclosures: IPx1 to IPx6 and 4, 4X type (240 l / min flow),
Protection against dust tests IP5x and IP6x,
Protection against access to hazardous parts and against solid foreign objects IP1x to IP4x,
Secureness and pull-out tests of cable connections,
Glow wire test, pressure ball test,
Environmental tests: vibration, climatic chambers, etc.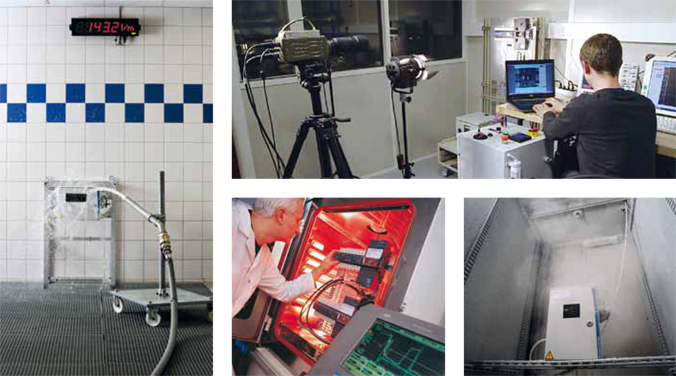 Supplementary tests are necessary to complete a full compliance with standards such as IP testing, mechanical movements analysis, dielectric tests, etc.
> Consult us for a full list of available tests