Short-circuit tests
Short-circuit testing is a fundamental test to ensure safety when an equipment is stressed by very high currents and energy. Tests are carried out on components, panels, fuses, busways, connection means, etc.
Short circuit current during 1s:
100kA rms 3 phases,
50 kA rms 1 phase,
10 kA DC.
Prospective short-circuit current:
100 kA rms @ 400 V AC,
60 kA rms @ 690 V AC,
10 kA DC @ 1,500 V DC.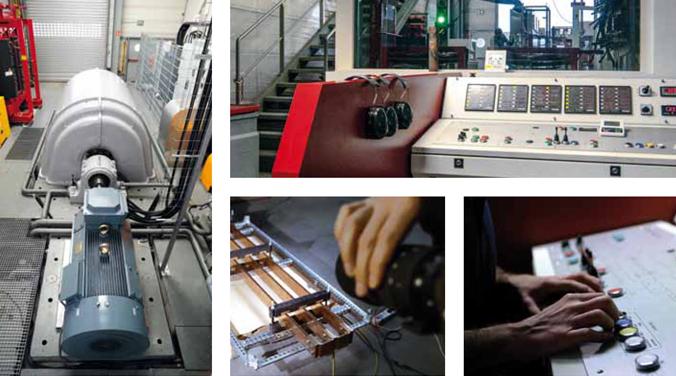 Short-circuit tests are carried out on platforms fitted with modern and high technogical control and measurement facilities (30,000 frames / sec camera).