WORLD-CLASS FACILITIES
AT YOUR DISPOSAL
A powerful connection to the electrical network supplies the platforms for endurance and overload tests. Each of the three transformers connected to the high voltage public network of 20 kV has a short-circuit capacity of 50 kA at 415 V. These transformers have been specially designed and built for the laboratory — a thorough study was undertaken to avoid any disturbance on the high voltage network.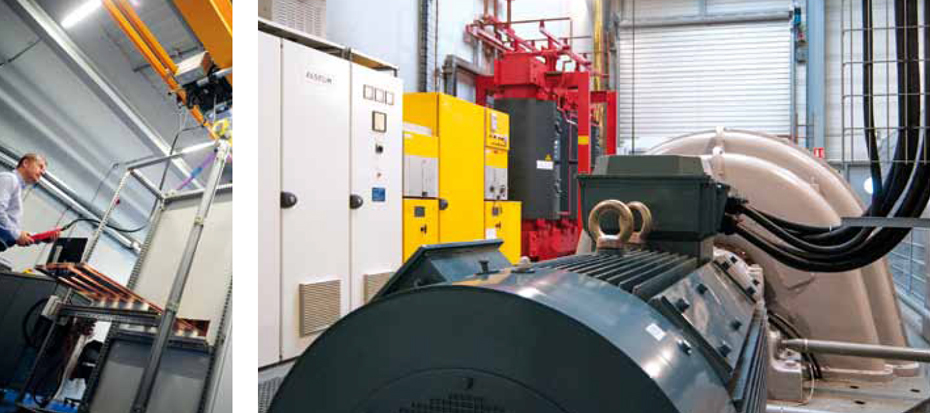 The generator used for the short-circuit tests is independent from the electrical network. A turbo alternator that weighs over 10 tons turns at 3,000 rpm. A transformer that has been
specially built for this purpose enables to get back the output voltage (5,500 V) to the low voltage range. It can withstand tons of mechanical constraints due to electrodynamic forces resulting from a peak current reaching 300 kA.
The laboratory team masters the complete installation.
Ensure that your passport is

up-to-date and in line with market requirements

A first step to help your relashionshi with your clients is a Tesla Power Lab test report which is welcome in many cases.
A strong passport to introduce your product into the market is a thirdparty certificate. Tesla Lab has an experience of over 40 years working in partnership with many third-party certification bodies.
We can help you to get this passport by establishing the link with the certification bodies, carrying out the tests and supporting you along the process. Tesla Lab test records are recognized documents used in third-party files.