Your passport to

worldwide

commercialisation

Tesla Power Lab is an independent laboratory specialising in power testing for components and electrical equipment, low-voltage switchgear and switchgear assemblies. Tesla Power Lab provides a wide range of equipment and experience in electrical, mechanical, climatic and functional testing.

The support of an independent expert:

Created in 1965, the laboratory has continuously expanded its activities, starting with the testing of electrical components to larger equipment such as distribution cabinets, busbar systems, public switchboards. Tesla Power Lab has a highly qualified and professional staff. Ongoing training ensures that the latest measurement technologies, equipment and test methods are mastered.
A worldwide

recognition

Established in Benfeld, France, Tesla Lab has a worldwide recognition.
Founding member of ASEFA which is the French member of LOVAG.
Accredited by COFRAC (France) to ISO 17025.
Working in Client Test Data Program with UL (USA).
Agreed for shared certification by CSA (Canadian Standard Association).
WMT agreement with DEKRA (IEC and EN standards).

Further to these recognitions, Tesla Lab has concluded partnerships with many other international certification bodies.

Therefore the scope of tests can take into account the specific safety and quality requirements of each country or market segment.
Figures
• 2,250 m² surface area

• 4 M€ invested since 2011

• 40 experts

• 60 years of experience
"A cutting-edge laboratory"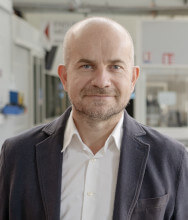 "Our 60 years of experience in a demanding environment, combined with modern and efficient equipment and the strong expertise of our teams, allow us to meet the needs of our customers."

Benjamin LE CAËR
Laboratory Director
Tesla Power Lab